Lindsey Yankey
洋書の絵本の仕入れを始めて最初の頃に見かけて好きになった絵本作家の一人です。
アメリカのカンザスで生まれ育った彼女は、様々な素材を用いて一枚の絵を描いていきます。
絵本であり物語もあるのですが、一枚一枚が魅力的で、どのページを見ても惹きこまれてしまいます。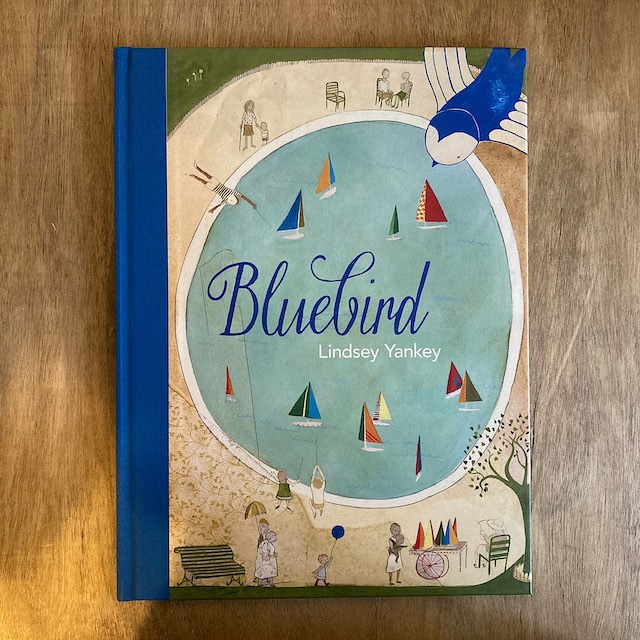 小さな青い鳥は、ある朝起きると何が違うことに気がつきました。
巣から飛び出そうとした時に。
風がない!
青い鳥は巣から離れて、風を探し始めました。
コラージュなどいくつかの技法も用いて表現した絵本はとても美しく、一枚一枚が絵画のようです。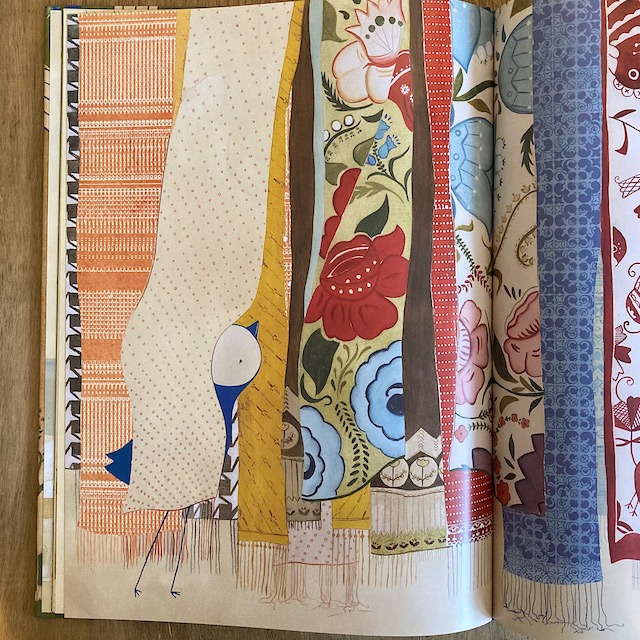 Bluebird
Contributor(s): Yankey, Lindsey (Author)
EAN: 9781927018330
Publisher: Simply Read Books
Binding: Hardcover
Pub Date: January 26, 2014
Target Age Group: 03 to 06
Physical Info: 1.02 cms H x 32.51 cms L x 24.64 cms W (0.54 kgs) 32 pages
Publisher Marketing:
The wind is missing! Little Bluebird has never flown without her friend the wind before and is afraid to try. So she sets off on an adventure to find it.
Is it making wishes with the dandelions? Playing with the kites? Tickling the grass? Dancing with the balloons? She searches everywhere. In the end, she finds more than her favorite friend--she finds confidence too!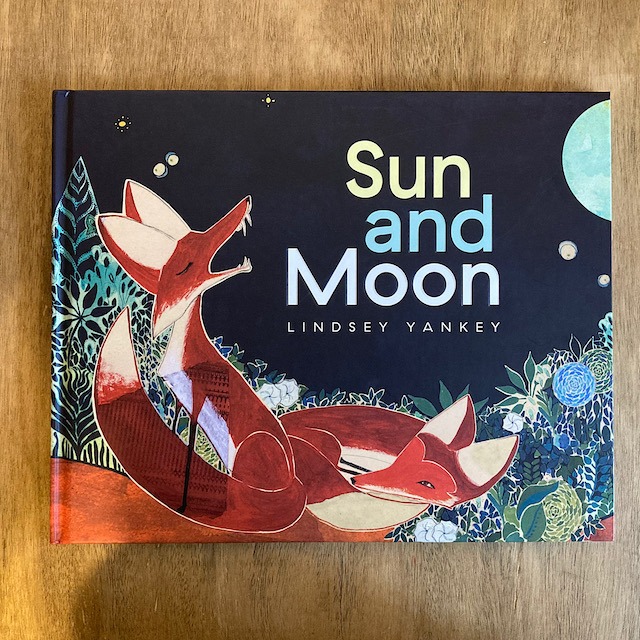 幻想的な太陽と月の物語。
月は思います。
『太陽として昼を過ごしたい』
それはとても素晴らしいものなのでしょう。
花は咲き乱れ、子どもたちは遊び、トラが日光浴をしている、明るい日々。
月は太陽に提案します。
交代してよ、と。
太陽は言います。
『交代するのはいいけど、もう一度、夜の世界をよく見てごらん。それで気持ちが変わらなければ、交代しよう』と。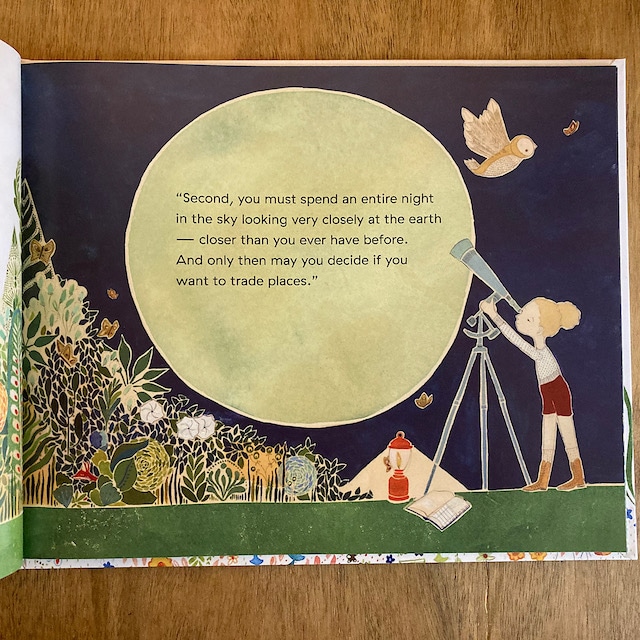 さて、月があらためてみた夜の世界とは。月は太陽となって昼の世界に行ってしまったのでしょうか。
美しい挿絵が物語を引き立て、月と太陽の神話のよう。
Lindsey Yankeyさんの絵本はこちら
https://www.readleafbooks.com/categories/3426108
Sun and Moon
Contributor(s): Yankey, Lindsey (Author)
EAN: 9781927018606
Publisher: Simply Read Books
Binding: Hardcover
Pub Date: April 15, 2015
Publisher Marketing:
Sun and Moon have always held their own places in the sky, but after a lifetime of darkness Moon wants to trade. Sun agrees, but only if first Moon takes a careful look at his night, before making his final decision. Follow Moon as he travels through the dark discovering enchanting animals and scenes unique to the nighttime, foxes hunting, children dreaming, lamplighters, and fireflies. Will Moon still wish to change places in the sky? Or will he realize the beauty of what he already has? Fine details amidst bright bold mixed-media illustrations will capture readers of all ages in this story of discovery and appreciation.