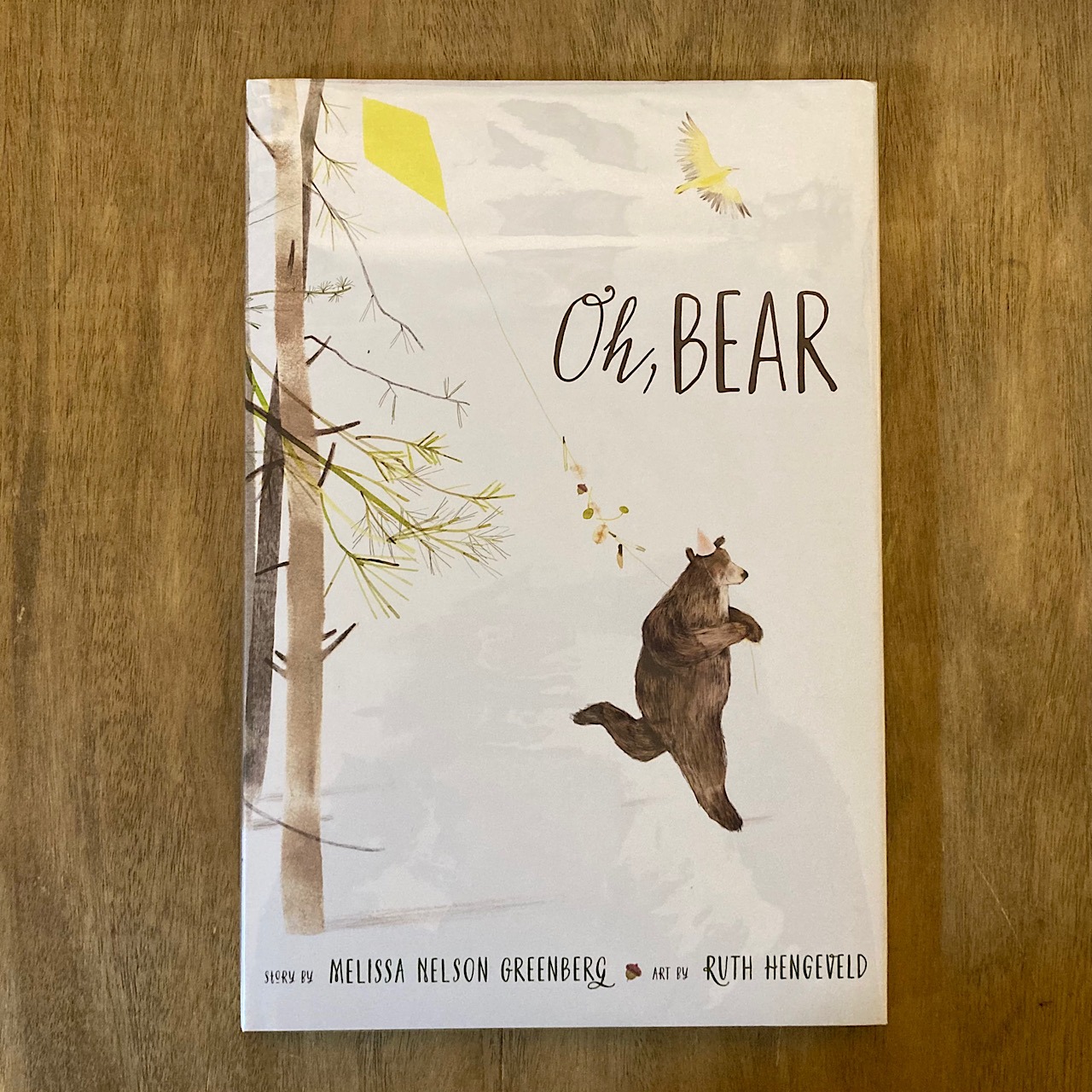 誕生日に、素敵な黄色い凧をプレゼントされたクマさん。
楽しくて楽しくて、あちこちで凧を飛ばしていたら、糸にいろんなものが絡まってしまいます。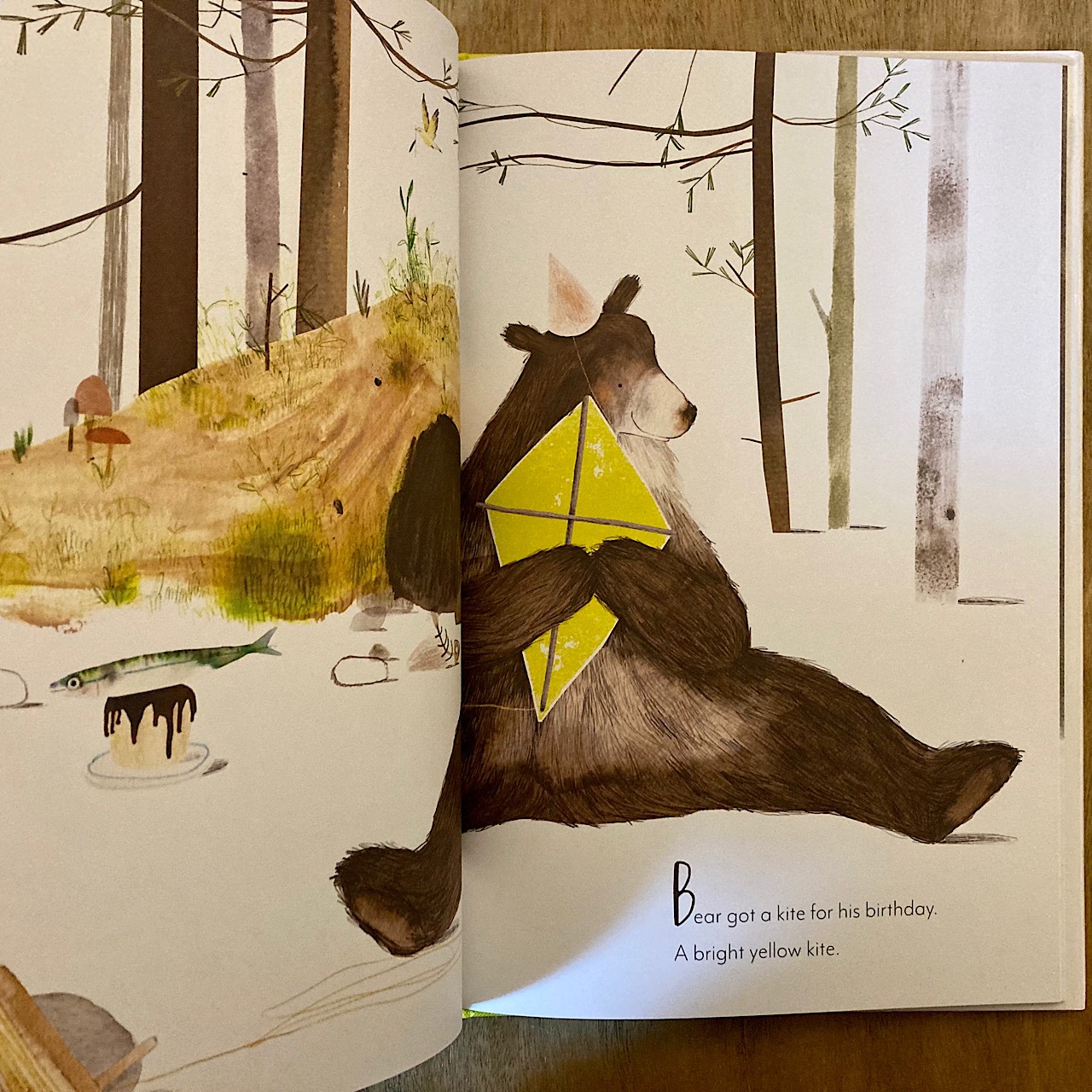 そして森の高い木に凧が絡まってしまい、どうしようかと思っていたら、小鳥がやってきて……。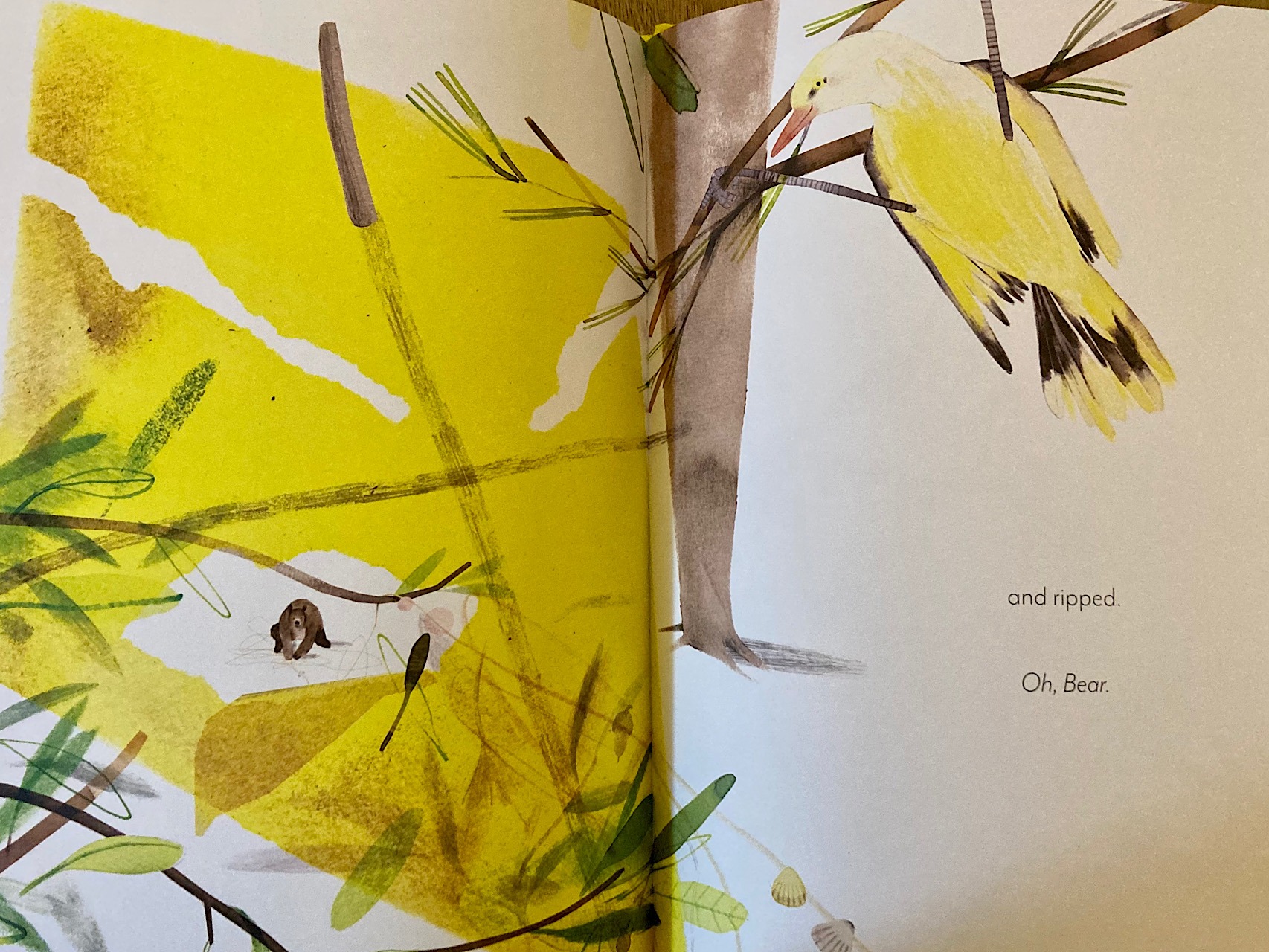 楽しくて嬉しくてたまらないクマさんの絵本を見ていると、読んでいる僕たちも嬉しくなってしまう、幸せな絵本です。

Oh, Bear
Contributor(s): Greenberg, Melissa Nelson (Author), Hengeveld, Ruth (Illustrator)
EAN: 9781944903596
Publisher: Cameron Kids
Binding: Hardcover
Pub Date: March 26, 2019
Target Age Group: 05 to 07
Physical Info: 1.27 cms H x 28.19 cms L x 23.88 cms W (0.43 kgs) 32 pages

Annotation:
Bear receives a bright yellow kite for his birthday and flies it until it gets stuck in a tree and rips. Lucky for Bear, Bird is busy building a nest and flies his broken kite home, where an even better surprise awaits him. A story about nature, renewal, and friendship--the best gift of all.