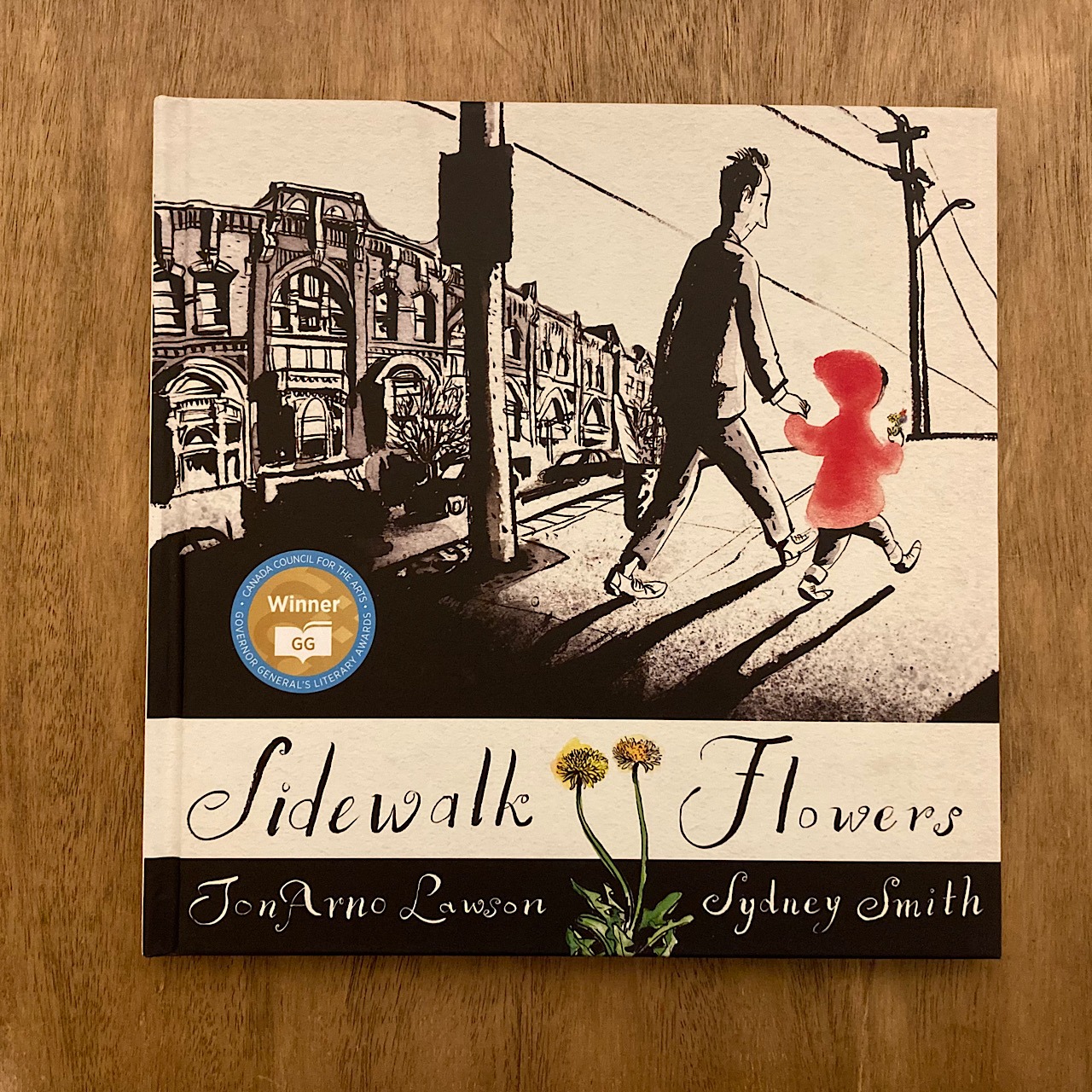 父親につれられて街を歩く女の子。

彼女は父親とは違う目線で街を見ていました。
地面を見たり、空を見上げたりして、道や壁、タイルの間などに咲く雑草のような小さな花々を見つめていました。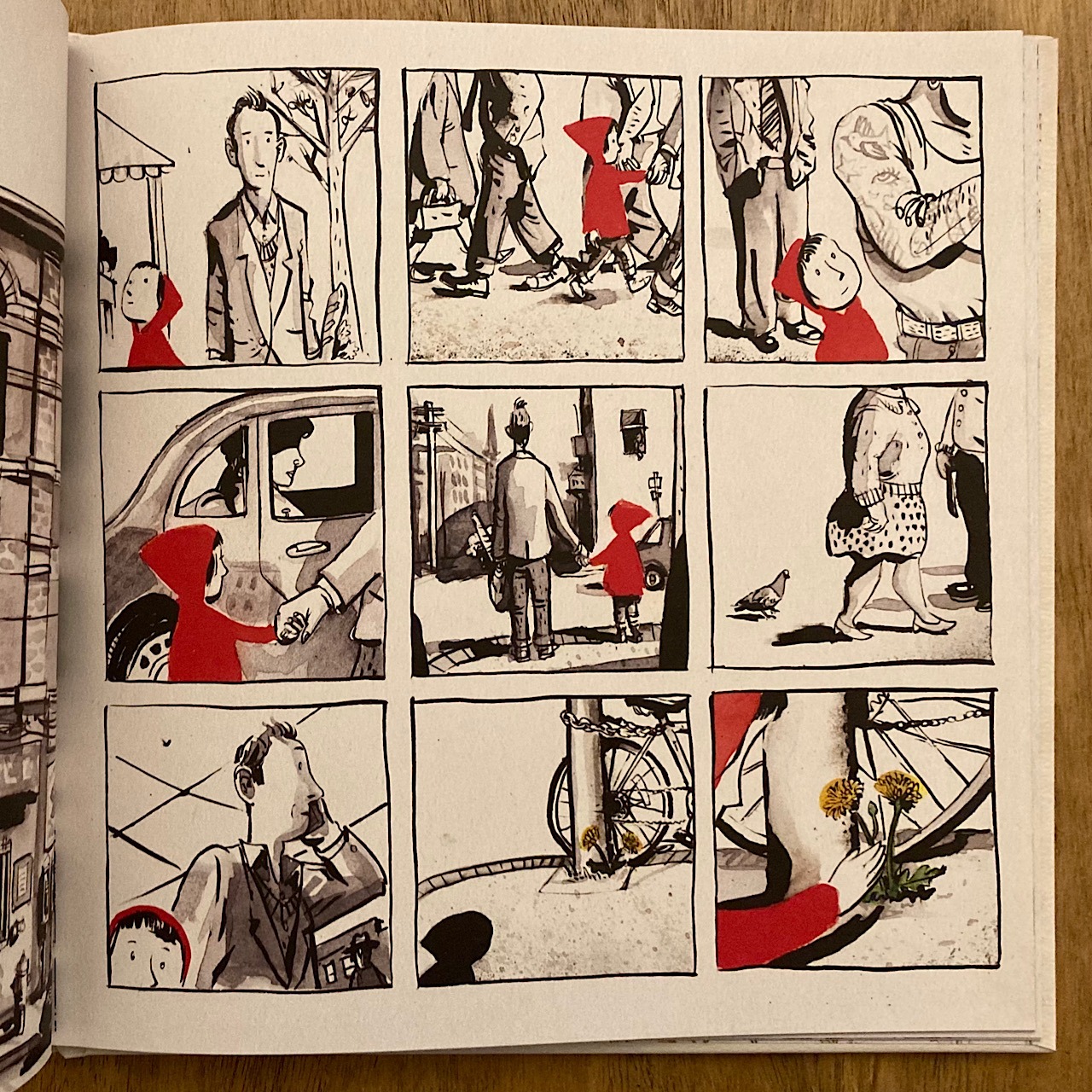 女の子は道端の花を見つけては、つんでいきます。
そしてある程度の花束ができると、今度は、気になるモノたちに花を捧げていきます。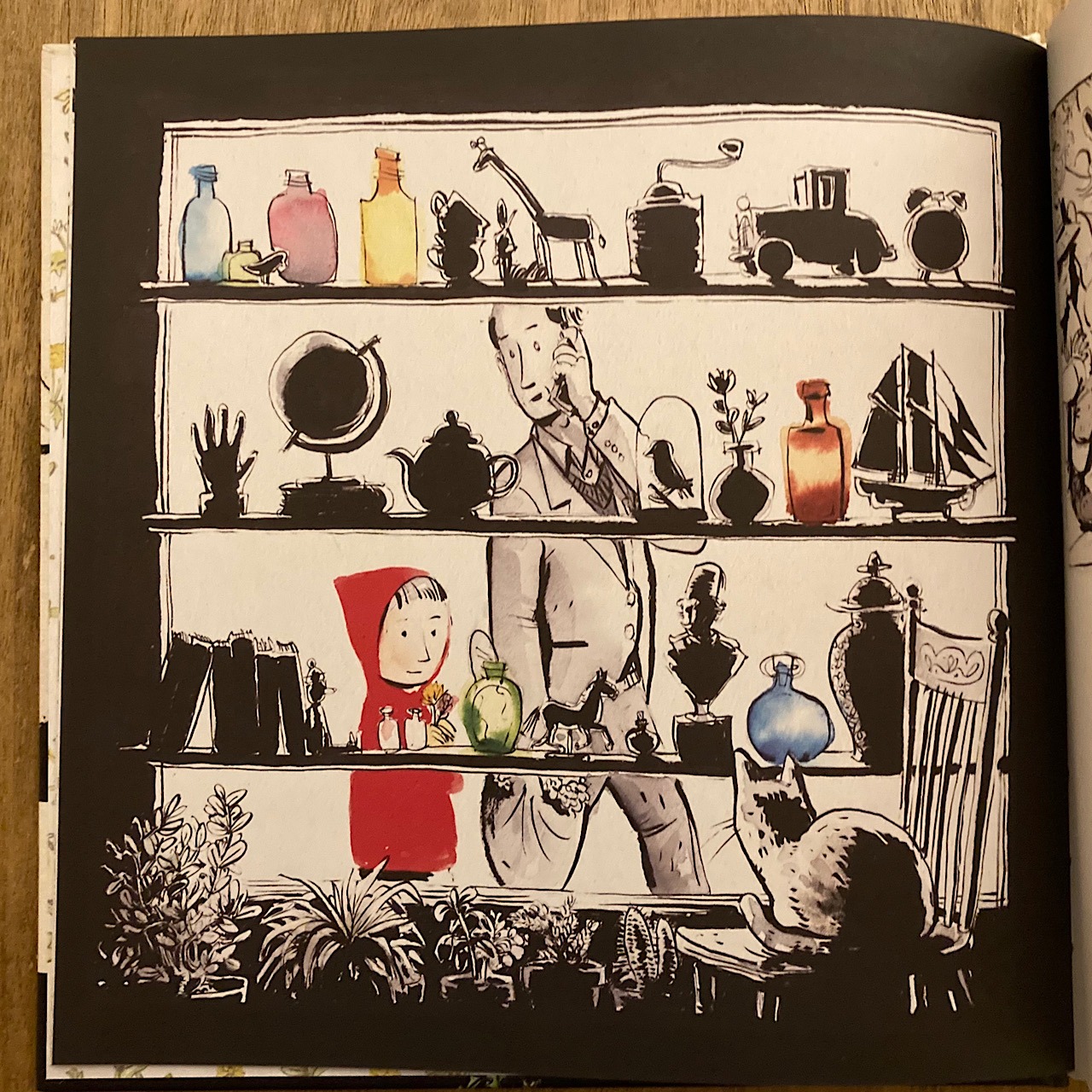 命が尽きたことり。
ベンチで昼寝をしているおじさん。
飼い主にほったらかしにされている犬。
大好きなお母さん。
兄妹たち。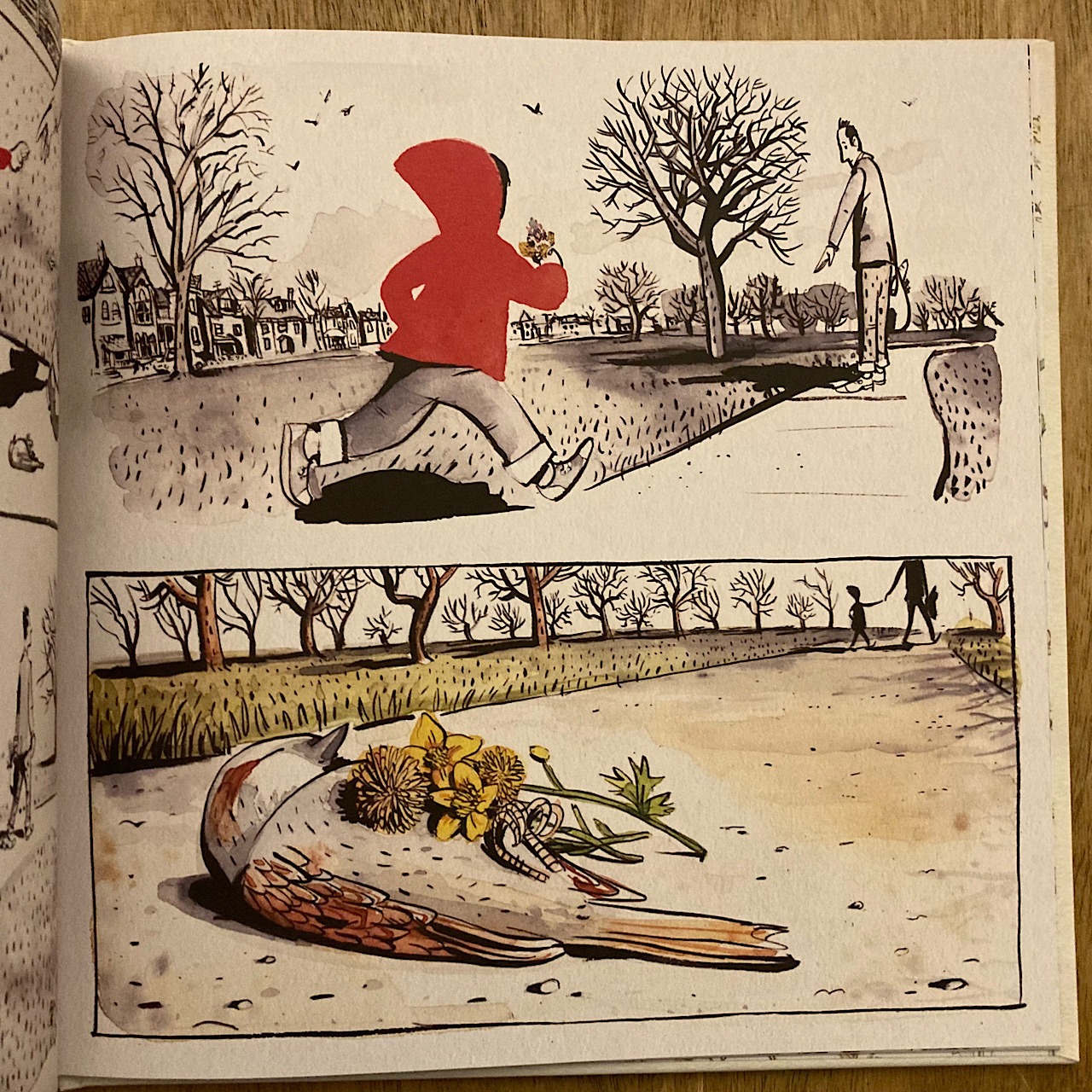 最後に捧げたモノは誰だったのでしょう。
なんだか献身的に花束を捧げる女の子の姿が、ちょっと悲しくみえたのですが、最後のワンシーンで、ホッとしました。


白黒だった絵が、ページをめくるたびに徐々に色がつき始める演出は、映画を観ているような美しさを感じます。

Sidewalk Flowers
Contributor(s): Lawson, Jonarno (Author), Smith, Sydney (Illustrator)
EAN: 9781554984312
Publisher: Groundwood Books
Binding: Hardcover
Pub Date: March 17, 2015
Target Age Group: 04 to 07
Physical Info: 1.27 cms H x 22.35 cms L x 22.86 cms W (0.32 kgs) 32 pages

Publisher Marketing:
In this wordless picture book, a little girl collects wildflowers while her distracted father pays her little attention. Each flower becomes a gift, and whether the gift is noticed or ignored, both giver and recipient are transformed by their encounter. Written by award-winning poet JonArno Lawson and brought to life by illustrator Sydney Smith, Sidewalk Flowers is an ode to the importance of small things, small people, and small gestures.