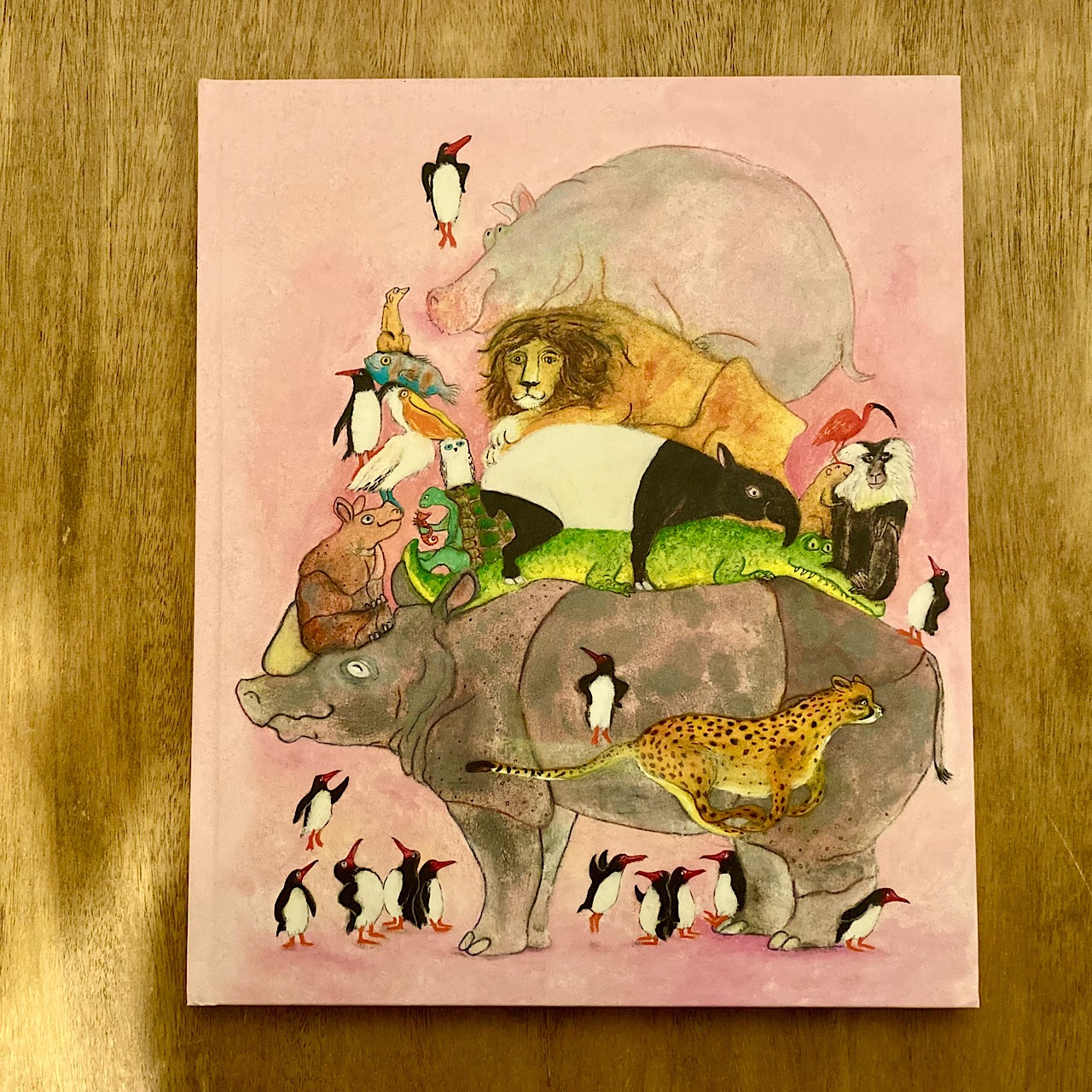 「Tree House」でボローニャ・ラガッツイ賞を受賞をしているオランダのイラストレーター、マライヤ・トルマンさんの楽しいどうぶつ絵本です。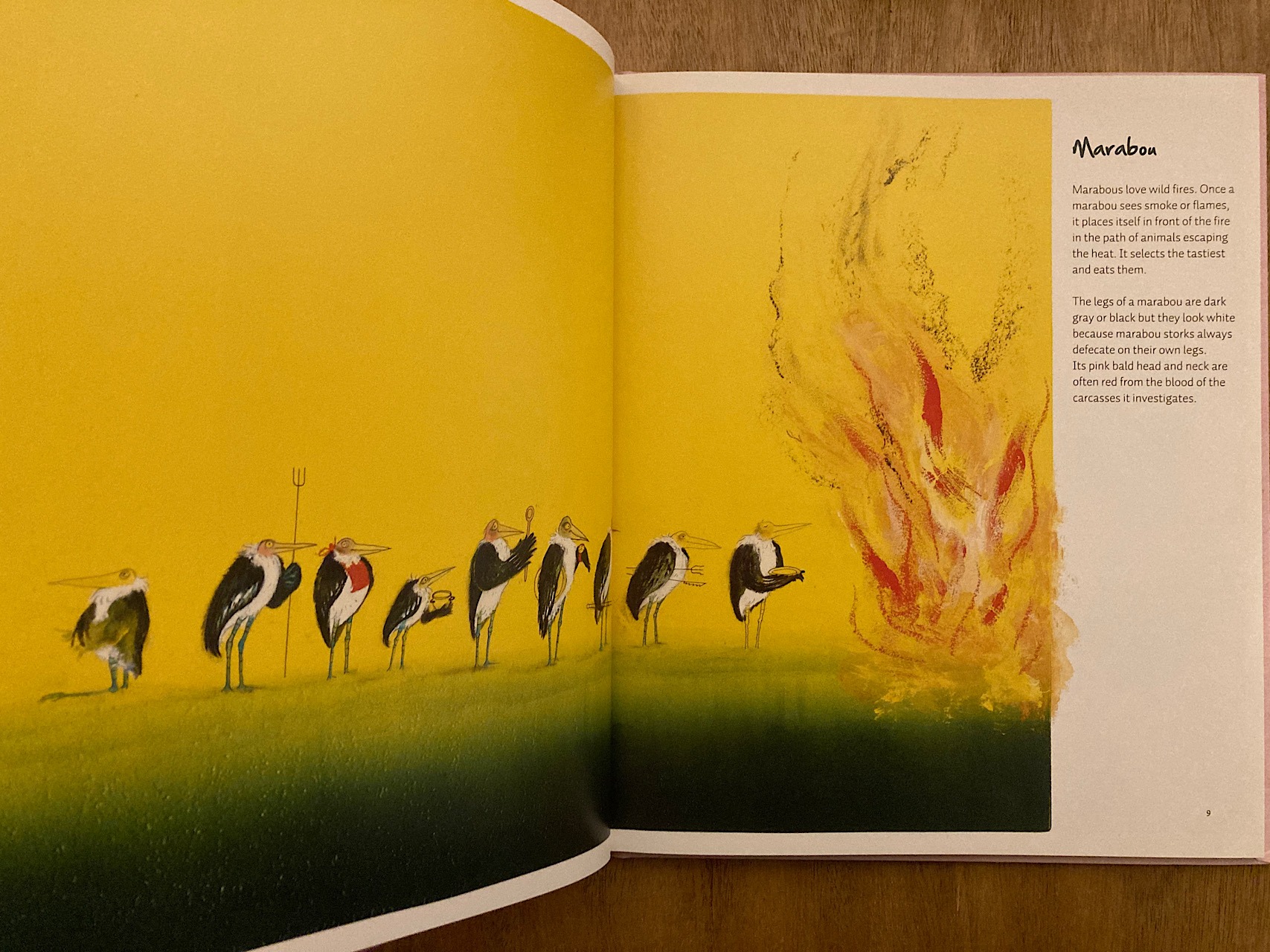 どうぶつたちの楽しい豆知識が、想像力豊かに表現されています。やわらかい色づかいとかわいらしいイラストで癒されてしまう絵本です。
ペンギンは6フィートジャンプができるし、ホッキョクグマは左利きだし、空腹のオオカミは140個のハンバーガーと同じ量を一回で食べてしまうんですよ。すごいね!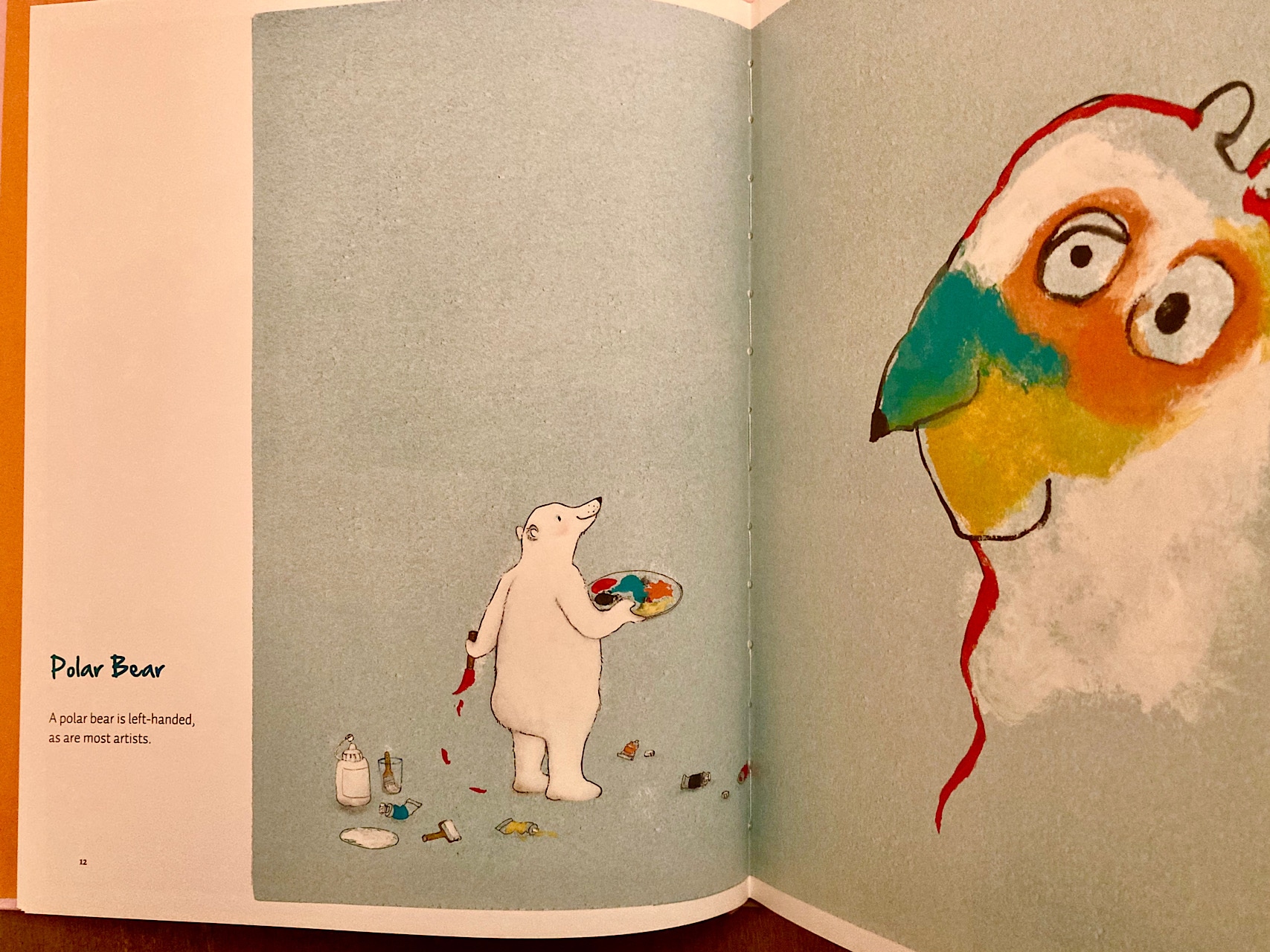 表紙にあえてタイトルを入れないで、動物たちのイラストだけにしたのも良いですね!

Jumping Penguins
Contributor(s): Tolman, Marije (Author)
EAN: 9781935954323
Publisher: Lemniscaat USA
Binding: Hardcover
Pub Date: October 01, 2013
Physical Info: 1.14 cms H x 29.62 cms L x 24.97 cms W (0.68 kgs) 56 pages

Publisher Marketing:
If a camel gets angry, he will throw up green gastric juice over you.
A sloth moves so slowly that green algae grows in his fur.
Even a blind chameleon takes the color of its surroundings.
Bologna Ragazzi Award winner Marije Tolman, creator of The Tree House and The Island, illustrates in her distinctive style curious, funny, bizarre, unbelievable, disgusting and weird facts about fifty different animals. The animal facts are straightforward nonfiction, Marije Tolman's illustrations are pure fantasy, creating a combination that is sure to engage readers.
After reading and watching Jumping penguins and laughing hyenas a visit to the zoo will never be the same.
A flamingo can only eat with its head upside down.
A penguin is able to jump six feet high.
If you wanted to see as sharply as an owl, you would need eyes as big as grapefruits.